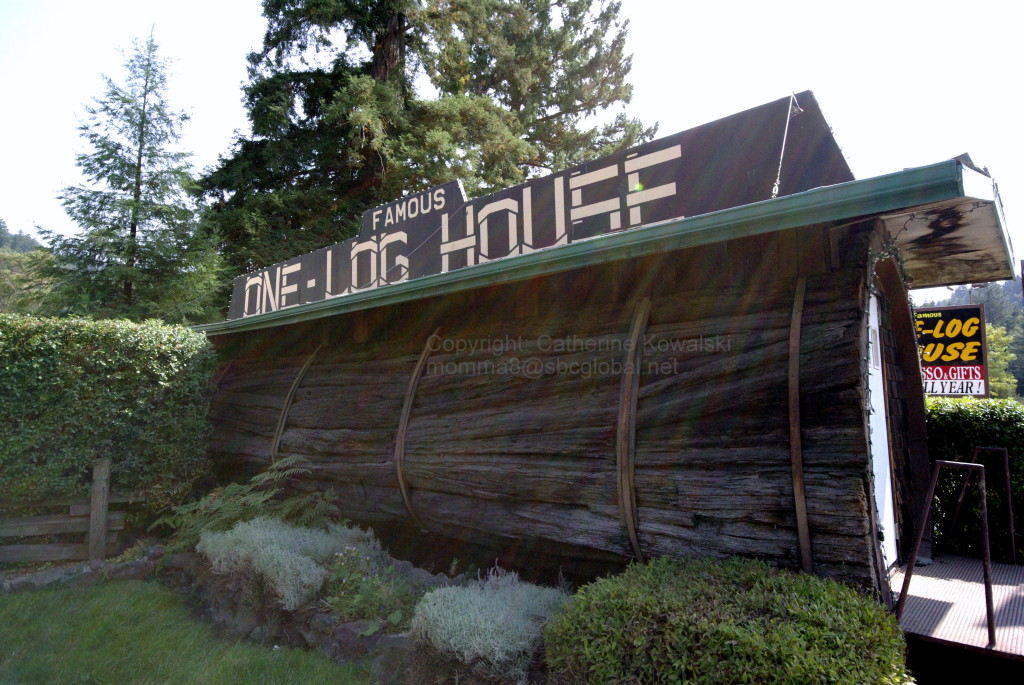 ______________________
FREE
to see from the outside
COST:
To Go Inside
$1.00 or $2.00 (heard it may now be $2; not verified)
HOURS:
May – September
Daily: 8:00 a.m. – 7:00 p.m.
October – April
Daily: 9:00 a.m. – 5:00 p.m.
NOTES:
*To go inside the one log home, ask in the cafe for a code. There is a box, outside of the log, to deposit the admission fee.
*They have a smashed penny machine.
LOCATION:
705 US HWY 101
Garberville, California
PHONE: (707) 247-3717
WEBSITE: One Log House Espresso & Gifts