Roanoke Island Festival Park is a very interesting place to visit. I took my youngest daughter & one of my grandsons in 2010; at the time they were 9 & 4 years old.
Afte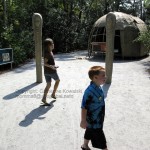 r paying, you follow paths through the park. You will encounter various things to explore. There is a lot to do. You walk through an area called American Indian Town. Among the things you will find here are walk through replicas of American Indian homes & a ceremon
ial dance circle.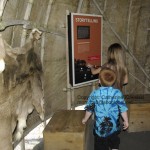 There are interactive exhibits. There is an area where children can explore activities such as rope making & basket weaving.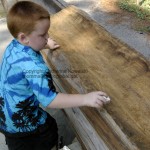 At the time of our visit, there was an exhibit where children could help carve a canoe type boat using shells. From my understanding they will be using this boat even when it is completed. Cool that children can help make a part of an exhibit.
Children can explore Elizabeth II, a boat built to replicate one of the seven English merchant ships from the Roanoke Voyage in 1585. The ship offers lots of hands on for kids.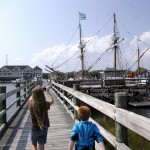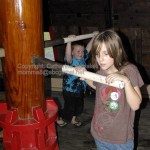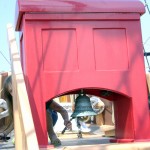 After exploring the ship, continue on to explore the settlement site. This area represents a settlement of 1585.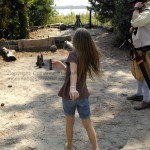 The kids can enjoy activities such as playing a game from the era (the game was skittles when we were there), see the blacksmith, watch woodworking and try on armor.
Interactive & hands on area.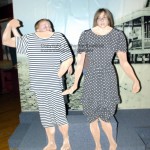 You can then explore the Roanoke Adventure Museum.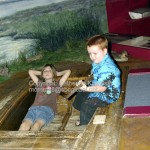 This is a really neat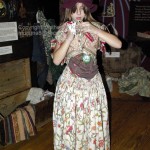 place for kids filled with many hands on &
interactive things to see and do!
Before leaving,  kids can dig in the fossil pit to search for fossils.