It's back for 2016!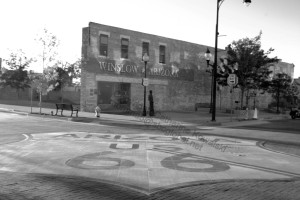 Get out there & explore. Take a road trip and find some cool attractions to enjoy. Maybe you can take a trip hundreds of miles from home or just explore your own hometown. Go have some fun. While you are doing that, take some selfies and see how many you can end up with by the end of the year. Remember share them on the Road Trip Attractions Facebook page and if you find that attraction on this website, post your selfie & the location information in a comment on that page.
Here's the information on the Road Trip Attractions Selfie Challenge, as posted last year:
I am always encouraging people to take road trips, whether local or cross-country, and to take time to discover and enjoy all the interesting attractions across the U.S. These road trip attractions come in a wide variety; statues, museums, historical sites, tours of all kinds of place, amusement rides, haunted sites, petting zoos, drive through safaris, memorials, unusual buildings, parks with interesting or unique items, locations used in movies, unusual or themed motels, unique gift shops, and so much more. These attractions are found all across the U.S. in big cities, small towns, and rural areas.

We all know a lot of people enjoy taking selfies. You see them posted all over the internet. From the look of a lot of them, many appear to be taken in bathrooms. 🙂 When you are out and about, you also may see people taking them.

So putting these two together I have come up with a challenge that everyone that has access to a camera or iPod, tablet, or phone with a camera, can participate in doing.

Here it is: the 2017 Road Trip Attractions Selfie Challenge!

The objective of this challenge is to see how many different road trip attractions in the United States you can take a selfie at before the end of 2017.

1.Be sure the attraction, a sign, or something that is connected to the attraction is seen in your selfie.

2.You do not have to be on vacation to participate. I encourage everyone to look around your own community for any type of attraction that could be enjoyed by locals or folks traveling through the area.

3.Please share your road trip attraction selfies with me on the Road Trip Attractions Facebook page. When you post them be sure to state when they were taken, what the attraction is, and where it is located.

4.If you take a selfie at an attraction that I already have listed here on the website, feel free to reply to that page & tell me about your visit & selfie.

5.If you also put your selfie on twitter — well, I am trying to come up with a good hashtag (#) for this 🙂 (I will update when I figure this out)

6.Keep count of how many different attractions where you take a selfie. I'd like to see how many each of you get!

7.Encourage everyone in your own household, family, and your friends to participate. Share this page/challenge with everyone that you know.

8.This one is very important: Have Fun!

You have been challenged!